August Bank Holiday found me back in Paris for the first time in fourteen years, the last time having been on a Bill Frindall Maltamaniacs tour which played cricket in the surrounds of the Chateau de Thoiry within a wildlife park. Lest we forgot, the sign saying Ours was not the home dressing room, it was a sign to watch out for a bear...
On that last occasion, I had gone on the comparatively new Eurostar train and loved it. I also went by Eurostar this time and I do find it rather nice but unfortunately the electrics failed and we had an hour's delay. Well, I say, unfortunate but we have been offered a free journey because of this delay and it's started my mind racing... Previous visits to Paris had seen me struggle with the Metro: it's actually comparatively simple in that you look for the last station on the line and head for it if your destination is before the last station. It never seemed to work but, for once, I thought about it, worked it out logically, took the train, got off and found that the onward line was closed for refurbishment... Anyway, I got to my hotel in St Denis – where rugby fans will know that La Stade de France is situated – and checked into the friendly Campanile. It was a bit bizarre to be told to always leave your key – an aspect I rarely adhere to – and have to ring the bell to be allowed in again. It was comfortable and served an adequate breakfast.

Although I have been to Paris on a few occasions, I wanted something a little more obscure to see. It was fitting that the first statue I came across was just outside the metro station, Champs Elysees Clemenceau, was of Charles de Gaulle: the obscure point was that, having seen The Day of the Jackal, I wanted to see the building where the failed assassination attempt in the film took place. It's just off Montparnasse Bienvenue metro station and, further down the same rue de Rennes, a road to the right leads to Saint-Sulpice, mentioned in Dan Brown's The Da Vinci code. I found both. And started the Da Vinci Code book on the train and was half way through by the time I arrived at St Pancras two days later. The joys of train travel..

I naturally saw all the main highlights: Notre Dame – and a service to boot – as well as gazing up the Eiffel Tower by day and night but the highlight was walking to the top of the Arc de Triomphe and seeing the roads leading off L'Etoile just as the Eiffel Tower was being lit up. It's probably me – but a colleague who also went to Paris just before me bore me out on this one – but it's not easy to find a straight forward way across the many, admittedly unmarked, cobbled lanes to reach the monument. Having survived Indian roads, I suppose I find a successful crossing across such roads with heavy transport as a badge of honour. Dissatisfied with getting across so easily, I ventured into the road to try to capture the full glory of the arch until beaten back by a Frenchman understandably not prepared to give any quarter. I had no sympathy for myself. The views from the top were staggering and very well worth the 9.50 euro entrance fee.

Another venture I thought would be obscure was a visit to the Pere Lachaise Cemetery, the final resting place of the many good and great of France as well as some other nationalities who died in Paris including Oscar Wilde and Jim Morrison. Getting off the metro at the station of the same name, I expected to be the only one to alight there especially as it did not connect with any other metro lines but I was surprised to find quite an exodus. It was the same at the cemetery which was busy with visitors and groups and so, any readers thinking that I might have ghoulish tendencies, please reconsider... I did find Wilde's somewhat elaborate and protected tomb as well as a more sober one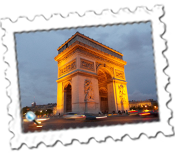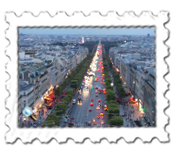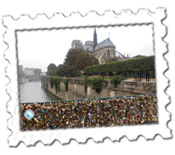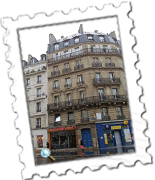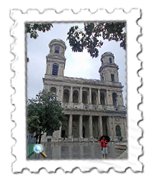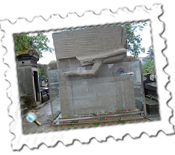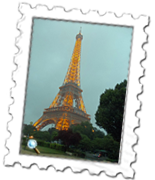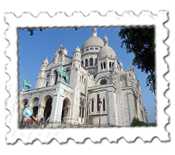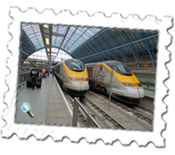 to the Gassion family whose number included the famous singer, Edith Piaf, her stage name. The cemetery is vast and requires a lot of time to see properly. Sadly, the weather was poor all day.

Before returning on a close to midday Eurostar, I walked through Montmartre – this time in beautiful weather – and climbed up to the imperious Sacre Coeur with its magnificent views of Paris. I ventured into the well-known artists area of the Place du Tertre also. At the age of nine, I was subjected to a portrait session in Exeter but, thirty nine years later, I certainly wasn't putting myself or my wallet forward again. No-one pestered me for my business, either, so I returned happily to the Gare du Nord and had a very much on time journey and reached London St Pancras easily, took on the one lane of traffic outside the station and very nearly paid for it... Paris was once again lovely and I hope that it won't be fourteen years until my next visit.